Forklift Safety Training
Designed for companies that are truly focused on reducing damage and abuse and improving the safety of their operations, our Forklift safety training programs go beyond basic operator certification.
Our Customized Approach
All of our programs feature on-site, customized safety training that is unique to your facility, equipment, operations and training requirements. Starting with an assessment and review of your existing material handling process, we will then tailor the training to your unique operation. Our highly experienced trainers are skilled at adapting the training to cover specific issues facing your operators. MHS Training Corp. provides a proactive, engaging, hands-on training curriculum with a focus on compliance, prevention and continuous improvement in safety and operations.
Integrating Telematics
The information provided by telematics is useful, but does not provide information as to cause, location and severity of an accident. At MHS Training Corp., our training is focused on being proactive and eliminating the actions that cause accidents in the first place.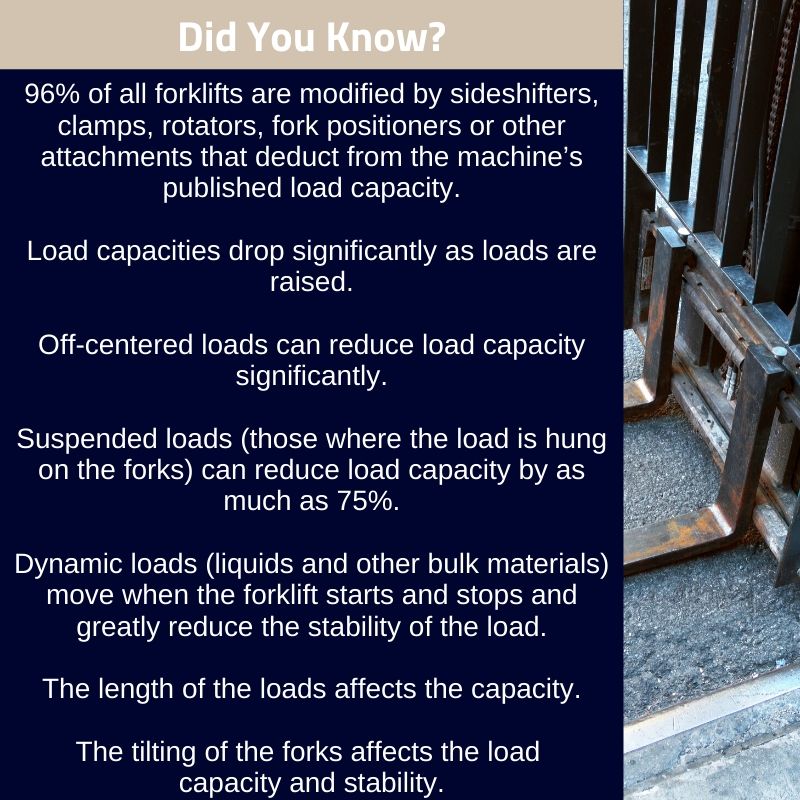 Topics Covered
Vehicle Capacity |Vehicle Stability | Equipment Operating Limitations | Proper Pre-operation Vehicle Inspection | Proper Refueling & Battery Charging Procedures | Equipment Attachment Operation & Limitations | Locational Workplace-related Safety Issues | Review surface conditions of Vehicle Operation | Review & Instruction on Handling Probable Loads with Composition Variances | Review & Instruction of Load Manipulation, Stacking & Unstacking
Replace the "Seat Pant Method"
Having trained thousands of forklift operators over the years, we are always amazed at how many operators function primarily by what we call the "Seat Pant Method." Over the years, many experienced operators just acquired the knowledge of when their forklift became unstable or when problems occurred. Our goal is to eliminate the "Seat Pant Method" by truly educating operators on the right way to do it.
Training Available for Multiple Brands & Types of Forklifts
Sit Down Riders | Stand Up Reach | Turret/Swing Reach | Rough Terrain | Telehandler | Walk Behind Low Lift | Walk/Rider Low Lift | Walk Behind Stacker | Front End Attachments: Side Shifter, Clamps, Push-Pull & Rotators
Train the Trainer
Our forklift safety training program is also available in a Train-the-Trainer format. After successful completion of the program, trainer participants will have the knowledge and expertise to provide training to other employees who must be authorized to operate these vehicles. Learn more about out Train the Trainer Program.
Interested in On-Site Forklift Safety Training?
Contact Us Today at (844) 755-8523 or Fill Out the Quick form Below.